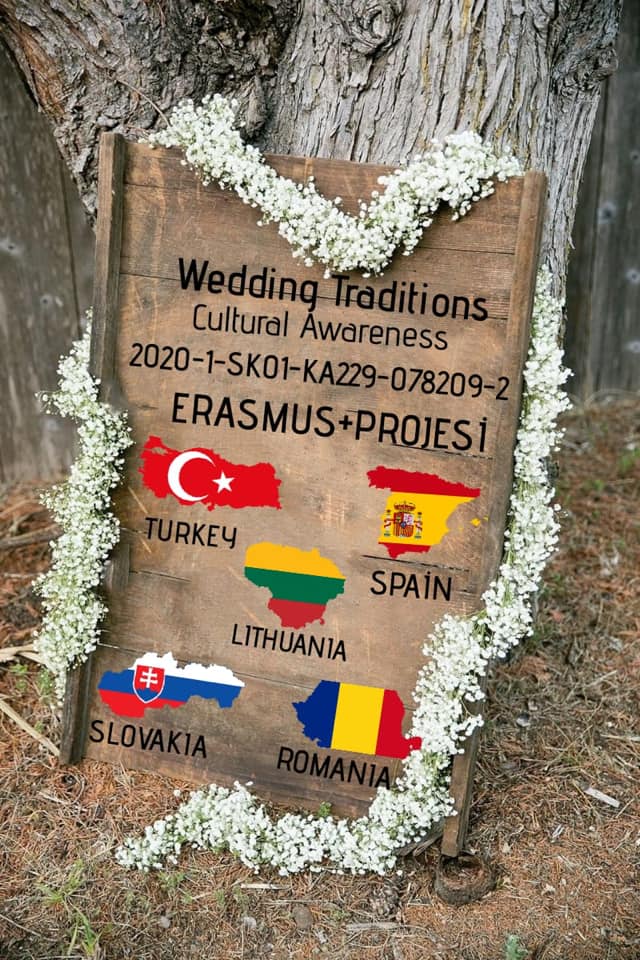 About the project ERASMUS+
Church Joint School in Dolný Kubín was approved a project called Wedding Traditions, Cultural Awareness under the ERASMUS+ program. The project was launched on September 1, 2020, and will be completed on August 31, 2022. There are five countries taking part in the project: Slovakia, Rumania, Turkey, Spain and Lithuania.
All activities related to the project will be published on the website: radlinskeho.sk and wtca-erasmus.radlinskeho.sk
The aim of the project is to enable students to get acquainted with foreign cultures and traditions, improve their language skills and learn to communicate in a foreign language effectively. All students participating in the project will not only have the opportunity to represent their own cultural heritage, but also learn to work in teams which will be very beneficial for them.